As the year draws to a close, Firstplan would like to thank all our clients for a great 12 months of instructions. Working up and down the country across a broad range of sectors, our Directors and team continue to provide strategic advice and support to key names in property and industry, whilst also forging successful connections with new clients.
In 2022, Firstplanners gave back to the local community by volunteering at the Age UK Yalding Day Centre in south-east London, a local charity that both empowers and supports elderly residents in and around Bermondsey. The company also enjoyed taking part in the Great British Beach Clean 2022 on the Isle of Sheppey in Kent.
Whilst the past year has seen much political turmoil, including three Prime Ministers, and three Secretaries of State for Levelling Up, Housing and Communities, culminating in the return of Michael Gove, we still await the Levelling Up and Regeneration Bill, with a shake-up expected in housing targets, and the introduction of a new Infrastructure Levy. The Growth Plan 2022 from the previous Chancellor, Kwasi Kwarteng, signalled intentions to speed up decision taking, and final secondary legislation is still outstanding for Biodiversity Net Gain, which is expected to become mandatory from November 2023. Positive planning legislation updates include the extension of Temporary Pavement Licences provisions up to September 2023, with the provisions expected to be made permanent in Spring 2023. Firstplan will continue to monitor these developments closely in the New Year and will keep our clients informed via our website and social media channels.
The Firstplan family welcomed new members to our team and we continued to increase our year-on-year number of instructions, with particular achievements this year including:
–
Retail and Town Centres
Firstplan were pleased to secure permission for a new commercial district centre in Derriford, Plymouth earlier in the year. The mixed-use, foodstore-led scheme will act as a catalyst for significant investment and regeneration into this area, supporting the sustainable growth and development of northern Plymouth as sought by the Council's Local Plan.
Working with Bracknell Forest Council, Firstplan provided a retail planning support to the Council at the examination the Council's new Local Plan. Our strategic advice and support also included commenting on current vacancy levels and undertaking a 'critical friend' review of the submission Local Plan retail and town centre policies.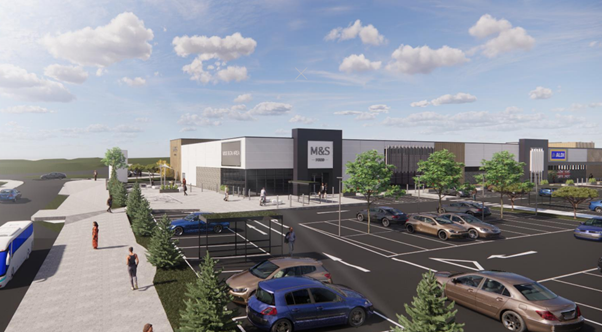 –
Employment and Logistics
Firstplan played a crucial role in the refurbishment and rebranding of a 1980's office building into a high quality, flexible 21st Century office campus in Southwark.
Working closely with the Port of London Authority, Environment Agency and Gravesham Borough Council, Firstplan secured planning permission for a comprehensive scheme of works to upgrade and secure the long term continued operation of an important transhipment facility in the Thames Estuary, Tower Wharf.
Our team is also proud to have secured permission for the redevelopment of former industrial buildings into a high-quality office development providing 2,600 sq m office floorspace in Camden.
Firstplan secured planning permission for the expansion of the existing StantonPrecast Ltd site in Ilkeston, Derbyshire to provide a new 9,000 sqm precast concrete segment production facility, along with around 10ha of open storage, a concrete batching plant and ancillary offices and HGV parking.
Firstplan has supported a range of clients in bringing forward rail and wharf based development including a new international car-carrying service at Toton Sidings, Nottinghamshire running between the UK and France and a substantial cement distribution facility at the Port of Sheerness.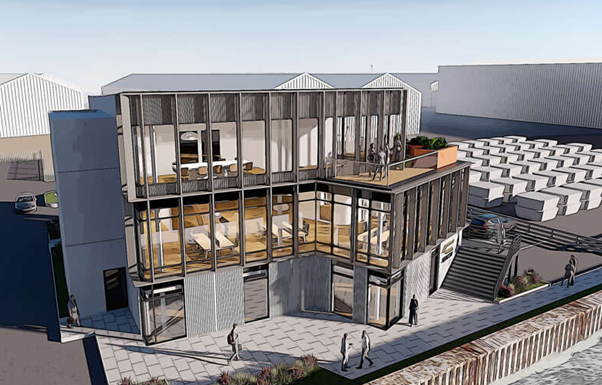 –
Restaurant and Food Delivery
Firstplan continue to assist some of the restaurant sector's leading names, including Five Guys, Nando's, Burger King, Popeyes and Deliveroo. 2022 has seen a significant increase in the demand for drive-thru restaurants. Working with several of our clients, Firstplan has secured permission for various new-build drive-thru restaurants and the adaption of existing restaurants to provide a drive-thru lane across the country.
We have also seen an increase in the opening of high street sites with many restaurateurs making use of the benefits of Class E and the flexibility for buildings to change uses without the need for planning permission.
Earlier in the year, Firstplan assisted in winning an appeal of behalf of Deliveroo, to allow for the continued operation of Deliveroo Editions commercial kitchens in Islington. Following a public inquiry, the inspector concluded that the change of use was acceptable in planning policy terms, as well as having significant economic benefits.
Firstplan were also involved in securing various planning permissions and listed building consents for the amalgamation and change of use of two ground floor units and associated works to a vaulted basement at the Grade I Listed The Royal Exchange in the City of London, to create a vibrant new restaurant and bar: The Libertine.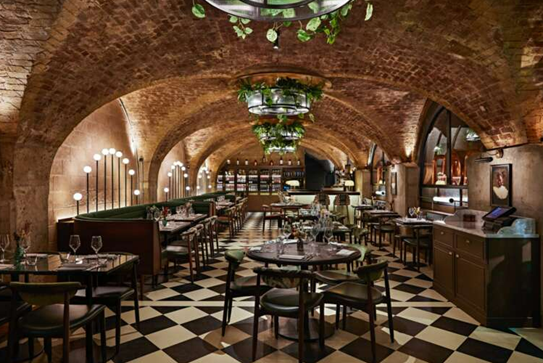 –
Hotel and Leisure
Working for Ziser London, Firstplan obtained planning and listed building consent for the redevelopment of the former Steels Lane Health Centre, parts of which are Grade II Listed, to deliver a 101-bed boutique hotel. The previous NHS Health Centre in Tower Hamlets subsequently became surplus to NHS requirements, rendering it available for redevelopment. Firstplan successfully secured the change of use, extension and internal alterations to the existing building to revitalise the vacant site.
Firstplan are also involved in the redevelopment of the former Hammersmith Magistrates Court to provide a part ten, part five storey building offering 400 hotel rooms.
In Westminster, Firstplan are instructed by Cheyne Capital to provide planning advice for the redevelopment of the Taxi House site along the Grand Union Canal. This project will deliver 332 hotel rooms across 12 storeys along with flexible working spaces, retail, leisure facilities and replacement Westminster City Council cleaning facilities.
Firstplan has also taken a central role in securing planning and lawful development certificates for largescale music festivals and family events at Crystal Palace Park and Gunnersbury Park in London. These temporary events will help secure the long-term upkeep of these listed parks and are an important social lifeline following the Covid pandemic.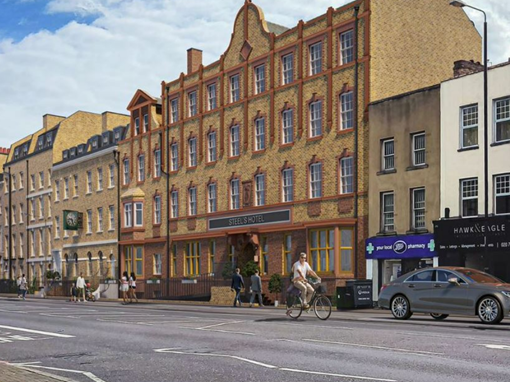 –
Residential
Highlights within the residential sector include our involvement in the redevelopment of The Mall in Walthamstow town centre, east London, comprising two buildings ranging from 24 and 36 storeys to provide over 500 residential units along with retail and community uses. Firstplan's ongoing involvement includes coordinating a consultant team in preparing technical documentation and leading negotiations with the Council Officers in the planning, economic development and S106 teams to secure permissions.
As part of our continued support to Dominvs Group, Firstplan are involved in delivering a 17-storey building with 713 student accommodation units along with public realm areas and ancillary development associated with the Former Hammersmith Court redevelopment in Hammersmith, west London.
We continued to work with London Borough of Newham, securing consent for 81 affordable homes and a replacement gym in Manor Park and 32 affordable homes in Plaistow.  We have also appraised a further 11 sites for them as they look to bring forward new affordable homes throughout the Borough.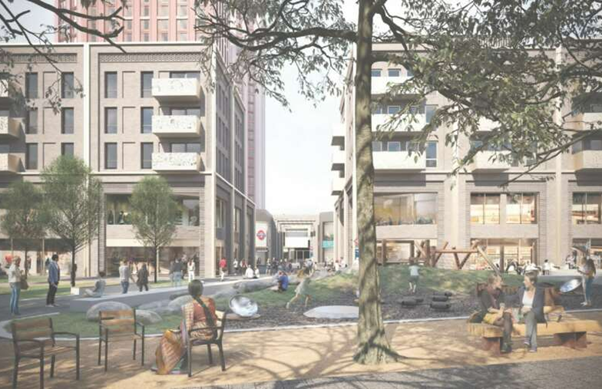 –
Community
Firstplan are proud to have played a crucial role in securing planning permission for one of Veronica Ryan MBE's Turner Prize-winning works, a monument to the Windrush Generation in Hackney town centre, east London.
Firstplan has also continued to work on many new children's nurseries across London and the Southeast.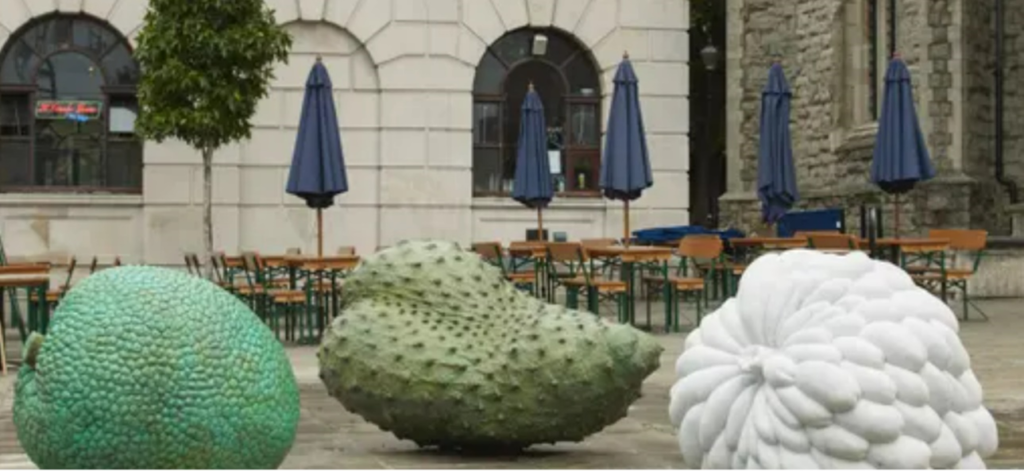 –
Whilst we look ahead to 2023 and celebrating Firstplan's 20th birthday, we would once again like to thank our clients for another successful year.–
Merry Christmas from all of us at

Article by Claire Stafford